Suprathel® is a synthetic wound dressing that acts like second skin  – controlled vapor barrier,  infection resistance, long-lasting and incorporates to the wound bed until healed.  Nexobrid® is an Enzymatic Debridement agent that is used to remove dead or damaged tissues from wounds, whilst maintaining healthy tissues, thus improving wound healing and reducing wasteful excision of healthy tissues.  In combination, Suprathel and ED are shown to reduce donor site harvesting and increase wound recovery and repair.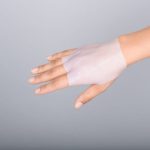 We are excited to share the first White Paper on Suprathel® with you. This White Paper is the first of a series of White Papers and written by Dr. Haller and the Berlin experts in both Enzymatic Debridement (ED) and the use of Suprathel and other dressings for burn wounds.
Enzymatic debridement with Nexobrid® allows to reduce the area requiring grafting and, as a consequence, the donor area is smaller. Having treated over 500 patients, this is one result of a European and Spanish consensus on ED. After a thorough description of the debridement procedure, another recommendation are dressings or templates that provide comfort and reduce pain and the frequency of dressing changes. Suprathel has all of these properties, and some authors from the consensus explicitly confirmed that Suprathel is an appropriate (the Spanish say preferred) dressing after ED.
For more information on Suprathel and sizes available, please visit our website or call our office on 01483 456007.  https://www.eurosurgical.co.uk/wound-care-burns/suprathel/