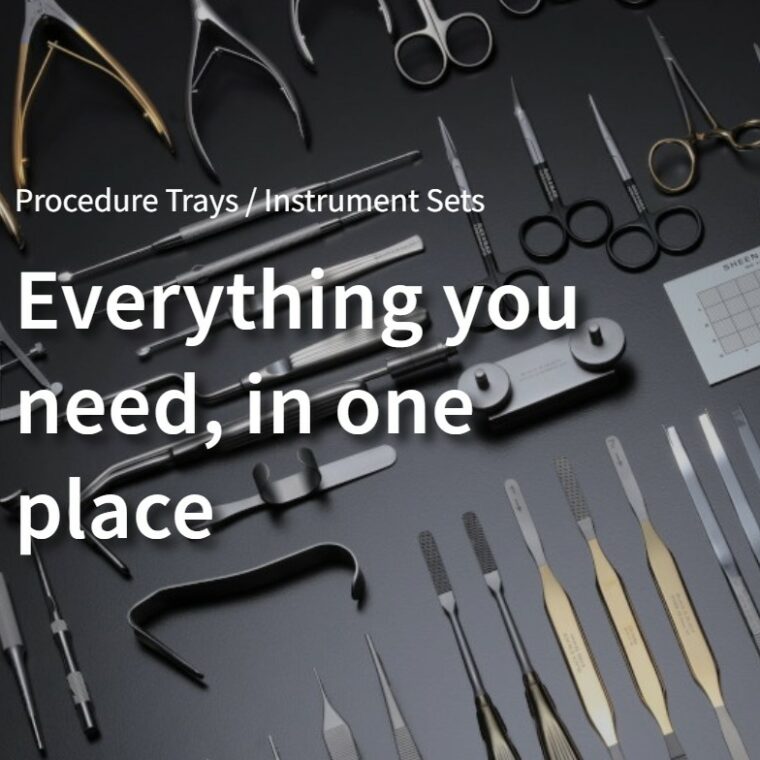 Face Lift Sets (Rhytidectomy)
Black and Black quality surgical instruments specialising for Face Lift instrument sets, including specialist scissors for undermining and disection of the planes of tissues commonly associated with face lifts. Scissors include Serrated Supercut blades (with black handles) Tungsten Onyx (gold handles). Instruments include Gorney Freemen / Aston and Tebbett's in this collection of Ultra fine, specialist ranges from Black and Black.
Additionally, long fine Needle Holders designed for accurate placement of fine suture placement in the deep SMAS and platysma of the neck are available. Fine Lighted retractors with blade length of 45mm x 10mm (width) are designed to optimise difficult views through narrow incisions in facial surgery.