Snowden Pencer
Snowden Pencer Surgical Instruments
Unfortunately - Carefusion who are the owners of Snowden Pencer Instruments, have taken the decision NOT to renew the CE Mark for these devices.
Eurosurgical still offer this excellent range of quality made surgical instruments.
Snowden Pencer is a name long associated with specialist surgical instruments. Founded in 1951, by instrument craftsmen Leonard Snowden and George Pencer, the company were the first to craft instruments with tungsten carbide inserts providing superior performance and longevity. All instruments are finished and have the tungsten inserts vacuum brazing at the headquarters in Tucker, Georgia, USA.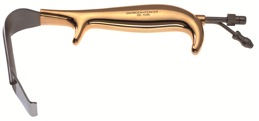 Diamond-Jaw
®
was the first tungsten carbide needle holder ever created and was soon followed by Diamond-Edges
®
scissors, Diamond-Point
®
forceps, Diamond-Tip
®
Rasps and Diamond-SerEdge
®
serrated scissors. In 2010 Snowden Pencer part of the CareFusion Company of the USA and continue to develop new lines of instruments.
The Snowden Pencer® Product Guarantee
All Snowden Pencer Instruments are guaranteed to be free of defects in material and workmanship. In addition, the tungsten carbide insert is guaranteed against wear under normal use for five-years on Diamond-Jaw
®
, Micro-Diamond-Jaw
®
, Diamond-point
®
and Diamond-Edge
®
instruments. Diamond-SerEdge<
®
scissors are guaranteed against wear for three-years. Diamond-Edge
®
Supercut and Diamond-Tip
®
instruments are guaranteed against wear for one-year. Even after this guarantee period, service and maintenance are available for a nominal charge. Truly, if you are planning to buy instruments, buy quality and buy for life.
Vacuum Brazing Technology
Snowden Pencer Products uses a technology called vacuum brazing to attach the tungsten carbide inserts to the surgical instruments. This procedure combines the brazing (attachment) with the simultaneous heat treatment of the instrument. The result is uniform hardness with no built in weak points. This greatly increases the durability and longevity of the instrument.
Laser Etching and Finish
All Snowden Pencer instruments use advanced laser system for marking the instruments. This is cleaner and non-harmful to the instrument. The instruments are all CE Marked, with the Instrument unique code and manufacturer date. Gold handles and a Gold Band indicate Diamond-Jaw
®
instruments.
Snowden Pencer Instrument Search
An extensive on-line catalogue and cross manufacturer search facility is available from the Carefusion web-site; www.carefusion.com/medical-products/surgical/surgical-instruments
Downloads:
Elevators and Speculums
Markers and Knives
Needle Holders
Osteotomes and Mallets
Rasps and Morselizers
Retractors and Dissectors
Ring Forceps and Rongeurs