Tumescent Irrigation-Infusion pump
Accuflow LED Display High-Flow Irrigation pump
The Accuflow Infiltration pump (code B89060) is a variable flow rate Infusion pump, with an accurate LED display to show the flow rate and the amount of fluid that is being infused.  The LED display and controls allow the operator to adjust the flow rate (ml/per minute) to record and control the amount of fluid passing through the system.  The Accuflow can be calibrated to the tubing that is used (by the manufacturer) so that an accurate record for fluid use is recorded.  The pump has a remote foot switch and manual activation switch on the panel.
Accessories for Irrigation pump;
 Tubing and Klein cannula.
High-Flow Irrigation tubing, single-use, double-wrapped TP01 (box of 10) with silicone tubing for motor insert for Accuflow pump, single-spike for insertion into IV bag and luer lock connector, to attach to Infiltration cannula.  The silicone tubing for connection to the motor is ∅ 7mm in diameter (external size).  The PVC tubing is 4mm ∅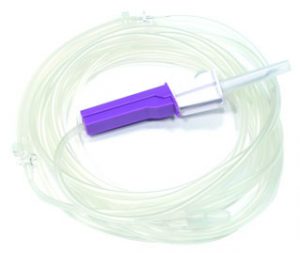 Infiltration cannula, used for rapid infusion of fluid for Tumesent techniques for Liposuction and other areas of fluid infiltration.

 Klein Cannula for Infiltration
Single-use, double wrapped, Polished stainless steel, Infiltration cannula, with Luer Lock connector that fits with all Luer Lock syringes and TP01 High-flow infiltration tubing.  Pack of 10, available in the following styles / sizes.
Code Ref       ∅ (mm)    Length (mm)       Holes
CI 16150           1.65                150                           10
CI 18100           1.25                100                          10
CI 21100           2.10                100                          10
CI 21150           2.10                150                           10
CI 21250          2.10                250                          10
CI 25150          2.50                150                           10
CI 25300         2.50                300                          10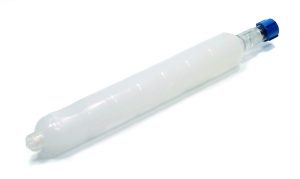 Hand piece for Infiltration.
Luer lock connectors at both ends, used to make infiltration with Accuflow High-flow Irrigation pump easier to operate.  Connects TP01 tubing (at blue end) and Klein Cannula at other end.  Supplied sterile (box of 10).
Code PLL180     20mm internal bore and 175mm length.