Beam Splitters
BEAM SPLITTERS the OP-TV series offers the most complete range in the market, incorporating a wide variety of cameras that cover the needs of each professional.
OP TV6
Compact CCD camera with independent focusing system(composite video and S-VHS).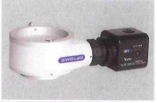 OP TV22
It has an integrated  high resolution CCD camera inside and image control and focusing keys.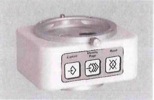 OP TV  DIGITAL
It has an exclusive adaptation system for digital photo cameras.
OP TV  CLICK
An endoscopy CCD camera can be used with this beam splitter to obtain endoscopic images. The connection has a fast anchoring system for installation in different types of equipment.